At Asharami Energy, our approach to Sustainability underpins the way we do business, we ensure we operate a sustainable supply chain. Our shared prosperity – Economic Empowerment, Education, Infrastructure Development, and Culture & Environmental Preservation, Safety and Security – is built around a four-pronged approach that serves as the framework for our sustainability initiatives.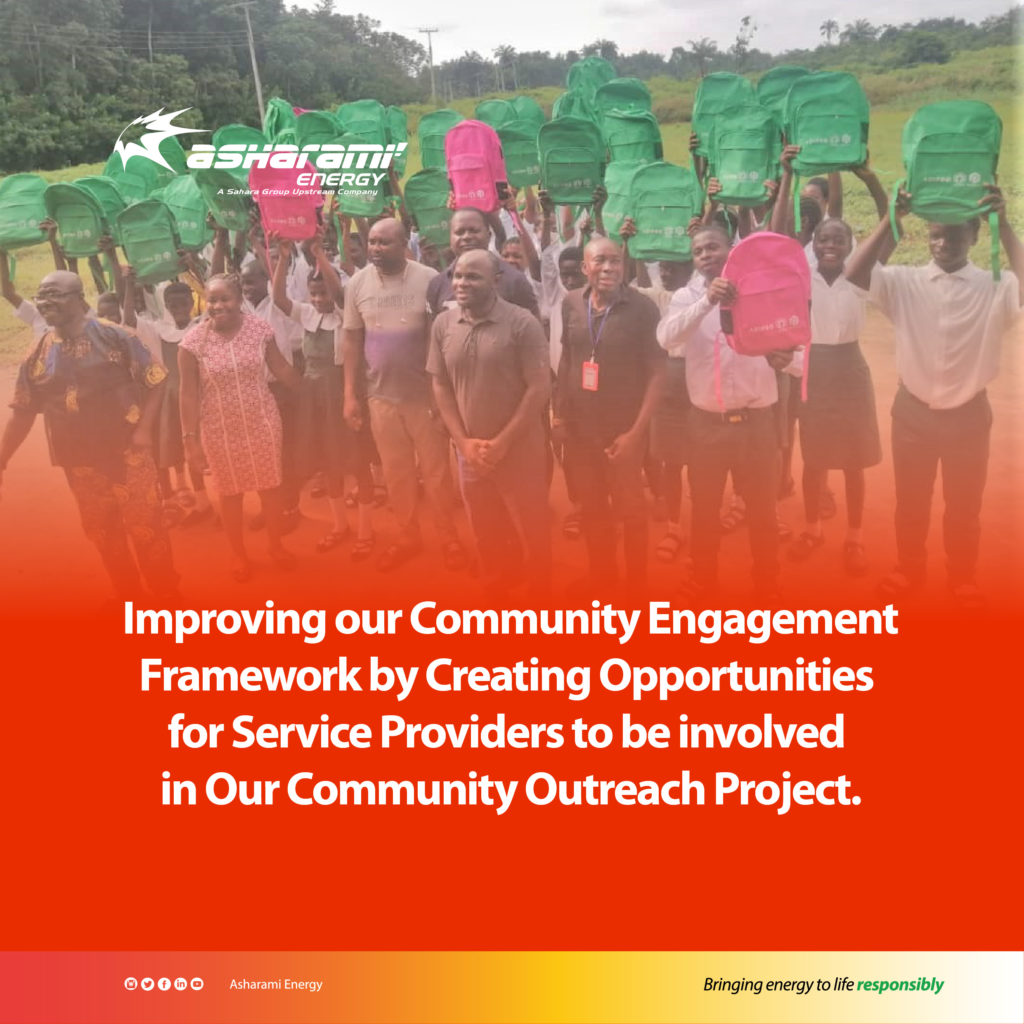 Supporting the communities where we do business is extremely important to us since it demonstrates our dedication to their social, economic, and environmental development. Asharami Energy makes sure to work with vendors and contractors who recognize the value in bettering the lives of the communities where we conduct business. Working through the Supply Chain Management team, Asharami Energy recently engaged a vendor to carry out the supply of crude oil treatment chemicals. In leading by example, our service providers are encouraged to replicate our level of commitment in the development of our host communities. After a thorough selection process by the SCM team, the nominated vendor carried out their activities in line with world class standards and keyed into our sustainability initiatives by donating educational materials to Ajoki Community Secondary School which is the only secondary school in our host community.
Asharami Energy believes in the value of education for a better future for the nation, so we work to enhance access to education and learning opportunities for students in our communities. This partnership was centred on the donation of educational supplies such school supplies, uniforms, sandals, and exercise books that would improve the community's children's education.
Asharami Energy was praised by the principal of Ajoki Community School, who also noted that the donation will be greatly appreciated by the entire community.